Our custom fitting room offers the following services.
Custom fitting price list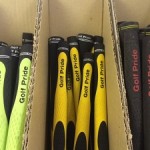 Loft and lie machine - £5 per club or £25 per set (7-10 clubs)
Loft and lie adjustments work in conjunction with Mizuno DNA fitting to offer personalised, custom fitted products for each customer.
Mizuno DNA fitting - £30  for 40 mins
We are an authorised Mizuno fitting centre, the Mizuno DNA fitting shaft optimiser is for new iron shaft fittings and set analysis and is ideal for building new sets (refund on fitting fee with purchase of clubs)
Repairs price list
We specialise in shaft removal & fitting.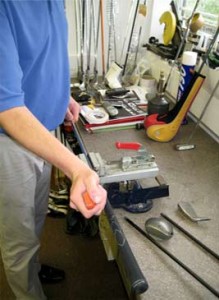 Replace of existing shafts – £30 per shaft
New shaft fitting (branded shaft)  - from £70 per shaft
Regripping – from £3 – £10 per grip
Putter regrip – from £10 – £20
Swing speed/Custom Fit analysis for Woods & Irons – £30
Demo clubs with all leading brands available for trial, woods and irons available.
Large selection of grips available including Lamkin, Golf Pride, Super Stroke Putter Grips etc.
Trolley Repairs all types (MotoCaddy, PowaKaddy etc) - price on request